Talking About a Rip-Off!
Details

Written by

Will from Holland

Category: Articles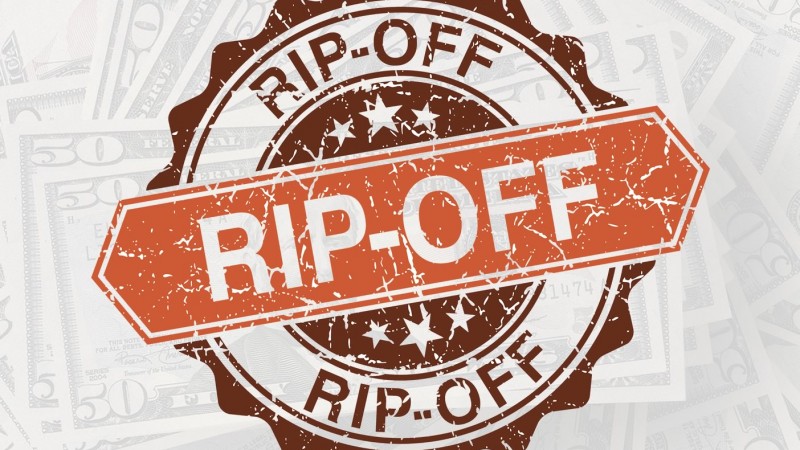 Have you ever been scammed? It's terrible, no matter how much money you lose. But how do scams happen, and what can you learn from others who have been through this before?
Before jumping into any transaction, make sure you do your due diligence.
We've met many people all across the country who have shared their scam experiences with us, and now we get to share their stories with you. Check out these real-life stories about people just like you and the scams they encountered.
Based on these stories and more, we've identified a few common scam tactics that we want to help you recognize, so you can avoid these types of scams in your lives.
Feeling pressured into the process

Kayla's story about losing out on $100 while selling shoes on eBay is a great example of a scammer using fear and pressure to get to your money. It's not uncommon to hear a scammer saying something along the lines of, "You're not paying me back? I can get PayPal to go after you!"

Possible solution: Take a breath. If you know you didn't do anything wrong, and that you handled everything correctly, don't be alarmed by threats of cops or officials. It's more than likely that this is an empty threat by a scammer.

Letting your emotions drive the sale process

Milton's family lost their dog and were very excited to welcome a new puppy into their home. Scammers will often try to capitalize on an emotional situation to catch you off guard and convince you into making a financial decision you otherwise wouldn't. Milton lost $600 due to his excitement clouding his judgement.

Possible solution: Before making any transaction with a stranger, try looking at the situation from a distance. Does it sound too good to be true? Are there red flags? Then stop the transaction immediately. When in doubt, ask a family member or a trusted neighbor for a second opinion.

Complicated processes

Confusion is key in a lot of scams. If you don't really know what to do, or how to handle something, it is easy to be confused and tricked into something. Take JoDee's cousin, for instance. In her excitement to get her food truck business going, she never thought about getting the appropriate documents and or safeguards in place for her food truck delivery, and she lost $12,500.

Possible solution: Make sure you always have complete oversight of the transaction you're about to step into. This may be tougher than what you can handle at that specific moment, but if so, stop the process immediately and don't decide anything until you have (complete) control again. Sometimes that means getting someone else involved, like a lawyer, or it might mean, walking away from the whole process.
One huge tip we can give you: Before jumping into any transaction, make sure you do your due diligence. Search "scams with whatever you're buying or selling" on a search engine, such as Google, and see what potential problems come up. Additionally, search for (local) scams in the BBB's "Scam Tracker" tool.
Lastly, dig deep into our scam resources! We have a complete scam section available to help.
That's it for now. Be safe out there, and keep your money in your pocket!
Cheers, Will
Help Others
Help others, and send your personal financial horror story, too! If your submission is featured, you will receive a $50 gift card to either Google Play or the Apple Store.